SpeedyMarks makes it easy to create visual bookmarks and quickly open your favourite web sites. It is insprired by Operas
Speed Dial
feature. The screenshots for the web sites are provided by
WebSnapr
. The SpeedyMarks are eitheras a cookie in the browser on your local computer.
SpeedyMarks in the browser sidebar
In many modern web browsers like Firefox and Opera you can load websites in a sidebar (or panel). SpeedyMarks comes with a special optimized version to work properly in a small window:
http://www.speedymarks.com/sidebar.html
which of course shares your SpeedyMarks collection.
Add to Firefox Sidebar Add to Opera Panels
Link to SpeedyMarks
You can link from your web site to SpeedyMarks so that your web site can be easily added. Just use
http://www.speedymarks?add=URL
with your web site URL as parameter (make sure it's properly encoded). Example:
http://www.speedymarks.com?add=http://www.worldclockr.com
You can use this button:

http://www.speedymarks.com/AddToSpeedyMarks.png
SpeedyMarks on your iPhone and iPad
Don't miss the iPhone and iPad version:

SpeedyMarks on your Mobile
Don't miss the mobile version:
http://m.speedymarks.com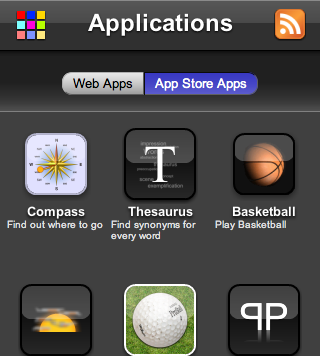 Contact
info@speedymarks.com